Courses
Warwick Independent Schools virtual can provide an exciting range of online courses aimed at school students in the final three or four years of secondary school / senior high school.
An indicative sample of our courses is outlined below: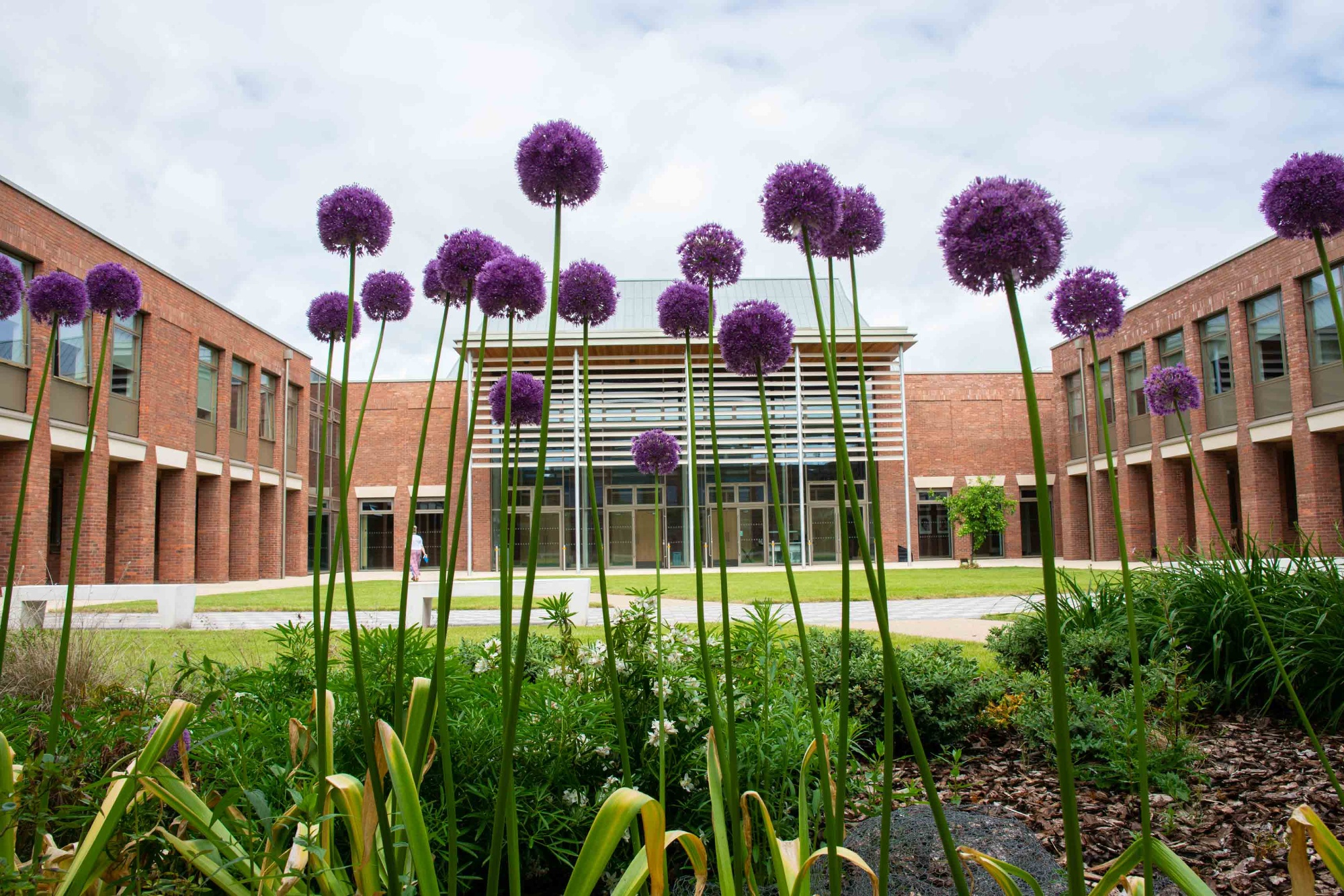 Online King's High Certificate in Creative Thinking
The Online King's High Certificate in Creative Thinking provides an exciting insight into key thinking skills necessary for success at university and in the world of professional careers.
Over twelve weekends, the King's High Certificate in Creative Thinking teaches students to solve 'real world' problems in creative ways, developing and strengthening their intellectual and interpersonal skills to cope with the unpredictable demands of future careers, in which flexibility and versatility will be essential.
This course is particularly suited to students studying in the equivalent of years 10 and 11 in the English education system, but all students in the final four to five years of senior high school will benefit from this innovative course.
The course:
builds essential future-proof aptitudes, mind-set and interpersonal skills for university and career success;
provides an immersive and transformative experience for students, involving them in creative problem-solving, and developing their entrepreneurial potential;
involves continuous assessment, developing key skills for success in academic study and international business life;
is delivered live in real time by experienced tutors, bringing together small tutor-groups of like-minded students;
features exclusive recorded interviews with entrepreneurial figures from around the world.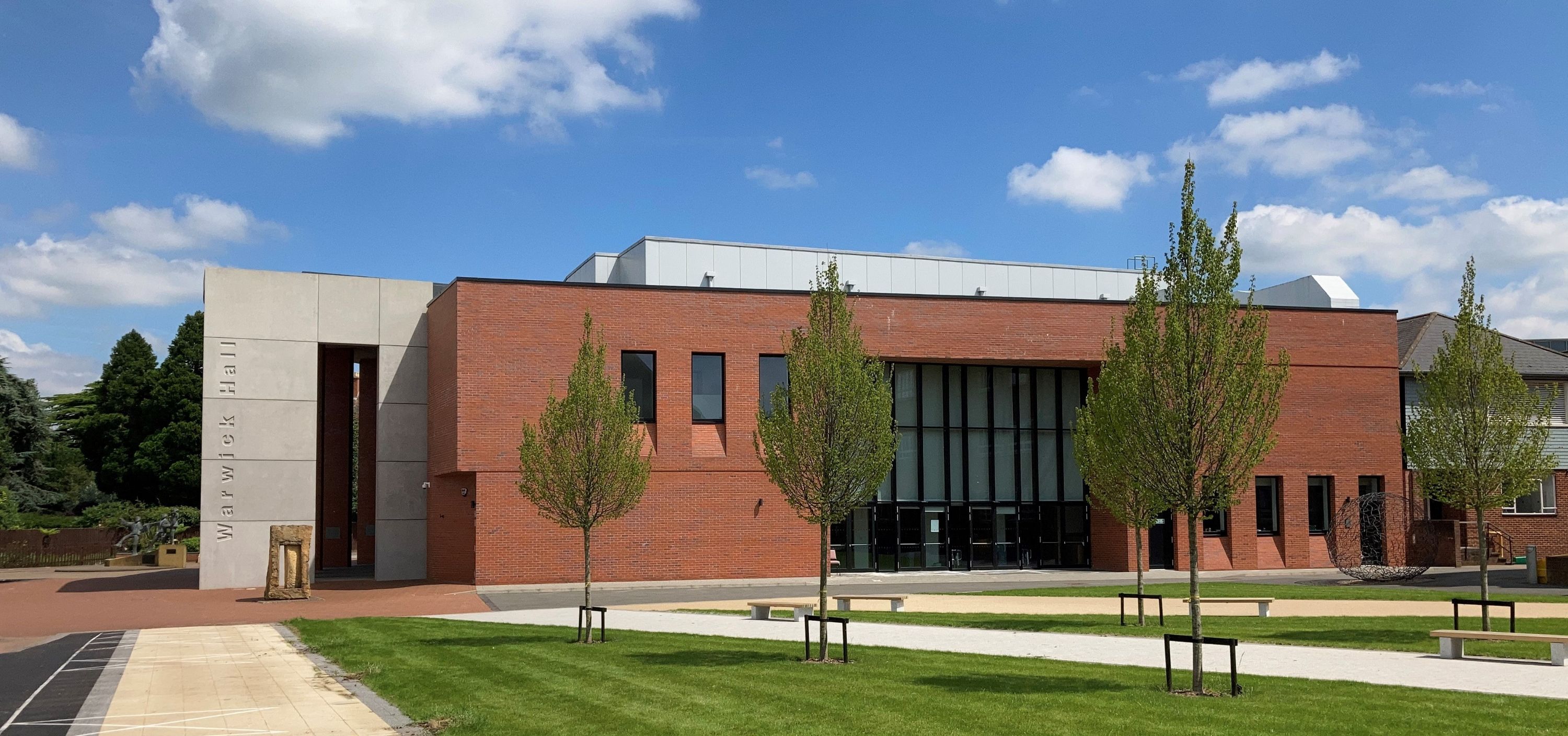 First Steps in Creative Thinking
In addition to our unique online Creative Thinking course we now offer a short, introductory course in Creative Thinking, designed to prepare students for the full online course.
This new short course introduces students to the theory and principles of Creative Thinking and is designed for high-school students who are curious and hungry for success.
The course provides high-school students with an intensive and immersive introduction to the key thinking skills essential for future success:
discover why Creative Thinking is THE skill you will need for your professional and academic future;
discover the theory behind Creative Thinking and how it will help you in your career;
discover why Creative Thinking is the essential factor as you develop the skills which quantum computing, artificial intelligence and automation don't have;
discover why you will want to take our full course in Creative Thinking once you have completed this short-course introduction to the subject.
This short course is delivered in 5 hours of inspiring live tutorials with a highly qualified specialist tutor.
As with the full course, this short course is particularly suited to students studying in the equivalent of years 10 and 11 in the English education system, but all students in the final four to five years of senior high school will benefit from this course.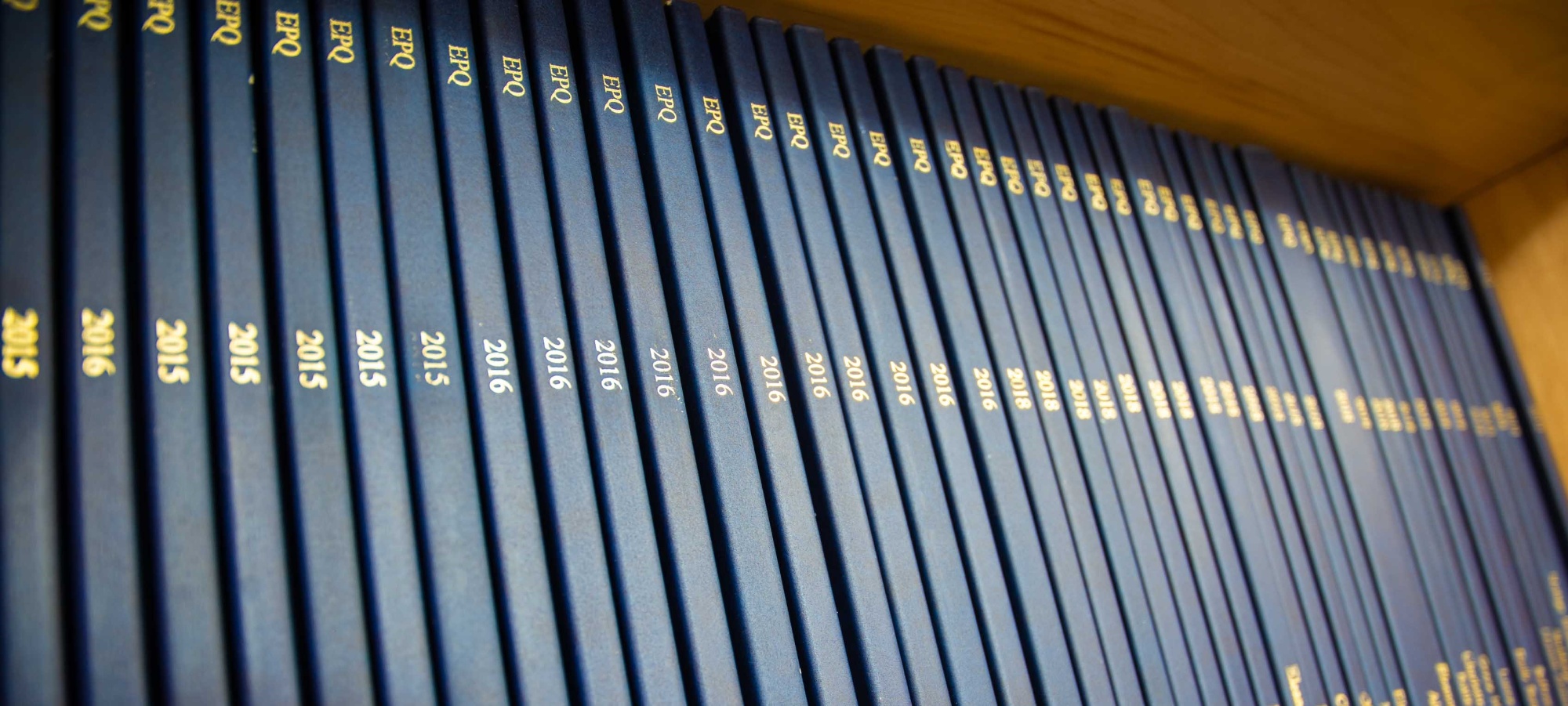 Online EPQ (1 academic year, online)
A fully certified academic qualification (AQA examination board) developing critical, reflective and independent learning skills, preparing you for study at top universities in the English-speaking world.
Get ahead with preparing for study at the best universities, whilst gaining an extra qualification to enhance your chances of an offer.
Delivered online through a mixture of group and one-on-one sessions.
Why study the online EPQ course?
You will flourish at the best universities in the English-speaking world if you can show:
independence of thought,
logical reasoning and creative problem-solving skills,
the ability to be creative in understanding links between very different subjects and specialisms,
the ability to research academic topics independently,
the ability to discuss academic matters collaboratively with other students, especially in the context of the university tutorial,
the ability to understand different points of view,
the ability to present a correctly laid out academic essay, research project or paper,
the ability to use and cite all academic sources correctly,
the ability to give a presentation to a live audience, to address questions from that audience, and to discuss points raised,
the ability to study effectively under the guidance of a tutor-supervisor.
What does this course involve?
You will research an academic topic of your choice, from any area of interest. Your tutor-supervisor will guide you, and Warwick Independent Schools virtual will have to approve your topic officially before you get started.
With guidance from your tutor-supervisor, you will
Choose a topic to research which really interests you,
Draft your aims and the title of your research topic,
Plan, research and then carry out the project,
Give a live, spoken presentation on your topic to a non-specialist audience,
Detail all the evidence for each stage of your project, its development and production – this will be marked,
Complete your project to a set deadline.
Details of material taught in the first eight weeks of the course
Research skills, including the ability to search for and identify suitable materials.
Skills or techniques required for the effective and safe completion of the project.
ICT skills which will benefit the project.
Project-management skills.
How to present your report in the correct academic format & structure.
How to use referencing, evaluate sources and prevent any plagiarism.
Presentation skills, with particular focus on the final presentation on the project to an audience.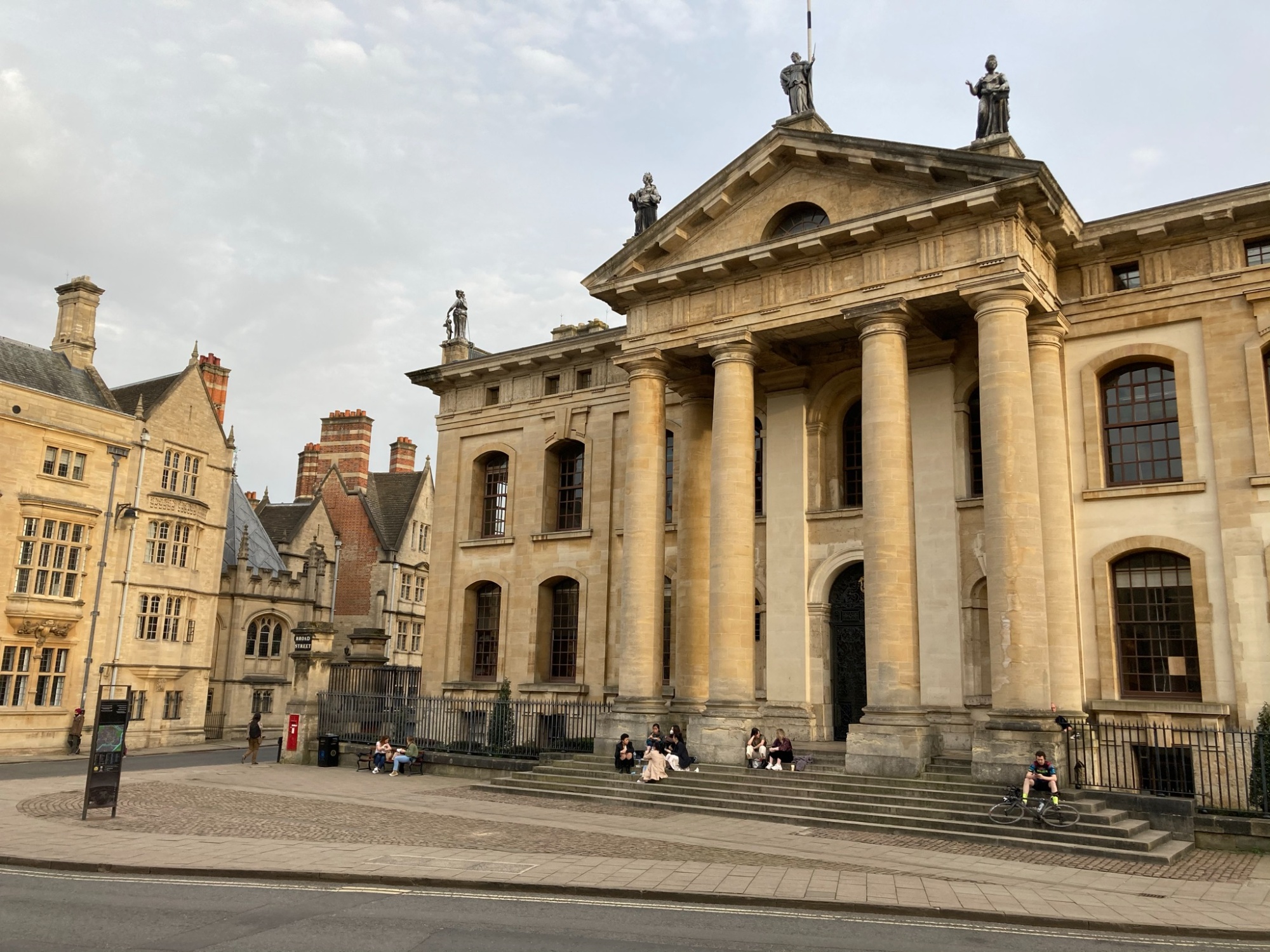 University Connections - short online courses (mini-term of ten weekends)
For able and ambitious senior high-school students, usually in their penultimate year of school, who want to deepen their understanding of university degree courses before or during the process of making a university application.
Study for ten weekends.
Gain fascinating experience of university degree subjects.
Deepen creative thinking and study skills.
Meet other students interested in similar university degree courses.
Write about real experiences and demonstrate specialist knowledge in your university application letter or personal statement.
Apply to top universities in the UK (e.g. Oxford, Cambridge, Russell Group universities), or elsewhere in the world.
These Warwick Independent Schools virtual courses provides you with a pre-university mini-module in a topic which will help you to do very well at university, either in terms of preparing you to study a topic directly related to your future degree subject, or in terms of providing you with an interesting complement to your degree studies in the form of a study for its own sake.
This Warwick Independent Schools virtual pre-university course will enable you:
to begin to develop the creative thinking, reasoning, research and academic writing skills which you need to achieve significant success in your chosen university subject;
to study a mini-module preparing you for your university study, and to explore connections between your chosen university subject and other academic topics;
to develop your understanding of the wider intellectual context for your university degree specialism, helping you to develop the 'future-proof' intellectual, emotional and moral capabilities that will be essential for success in the fast-changing world of your future career;
to have the opportunity to learn in detail about what a university course will be like.
Additionally, if English is an acquired language for you, the course will give you the opportunity to practise and improve your ability to read, write, discuss, study and collaborate in English (the course will also provide you with useful additional practice if you have not yet taken your IELTS or equivalent English language qualification);
You will have two hours per weekend of intensive lessons with experienced, expert teachers, for ten consecutive weeks. The lessons will constitute an enrichment course, to aid your university application and to start to prepare you for outstanding success from day one at university.
The course is assessed and certified by the Warwick Independent Schools Foundation.
Ethics & Philosophy for AI and Automation mini-module
An introduction to the topic of Artificial Intelligence and automation, exploring ways in which ethical systems can support the increasing use of both AI and automation in ways which will benefit humanity;
particularly suitable for students thinking about university degree study of computing, programming, artificial intelligence, automation, philosophy, or the humanities in general.
Introduction to University Medicine mini-module
An exploration of the intellectual and practical skills needed for success in medical degrees, including a focused case-study of epidemiology;
particularly suitable for students thinking about university degree study of Medicine, Pharmaceuticals and other medicine-related degrees.
Introduction to University English Literature (masterworks from the English Midlands) mini-module
An exploration of selected works by four key writers from the area around Warwick:
William Shakespeare (Stratford-upon-Avon);
Mary Ann Evans / George Eliot (Nuneaton);
Philip Larkin (Coventry);
Carol Ann Duffy (Stafford).
particularly suitable for students thinking about university degree study of English Literature or the humanities more generally.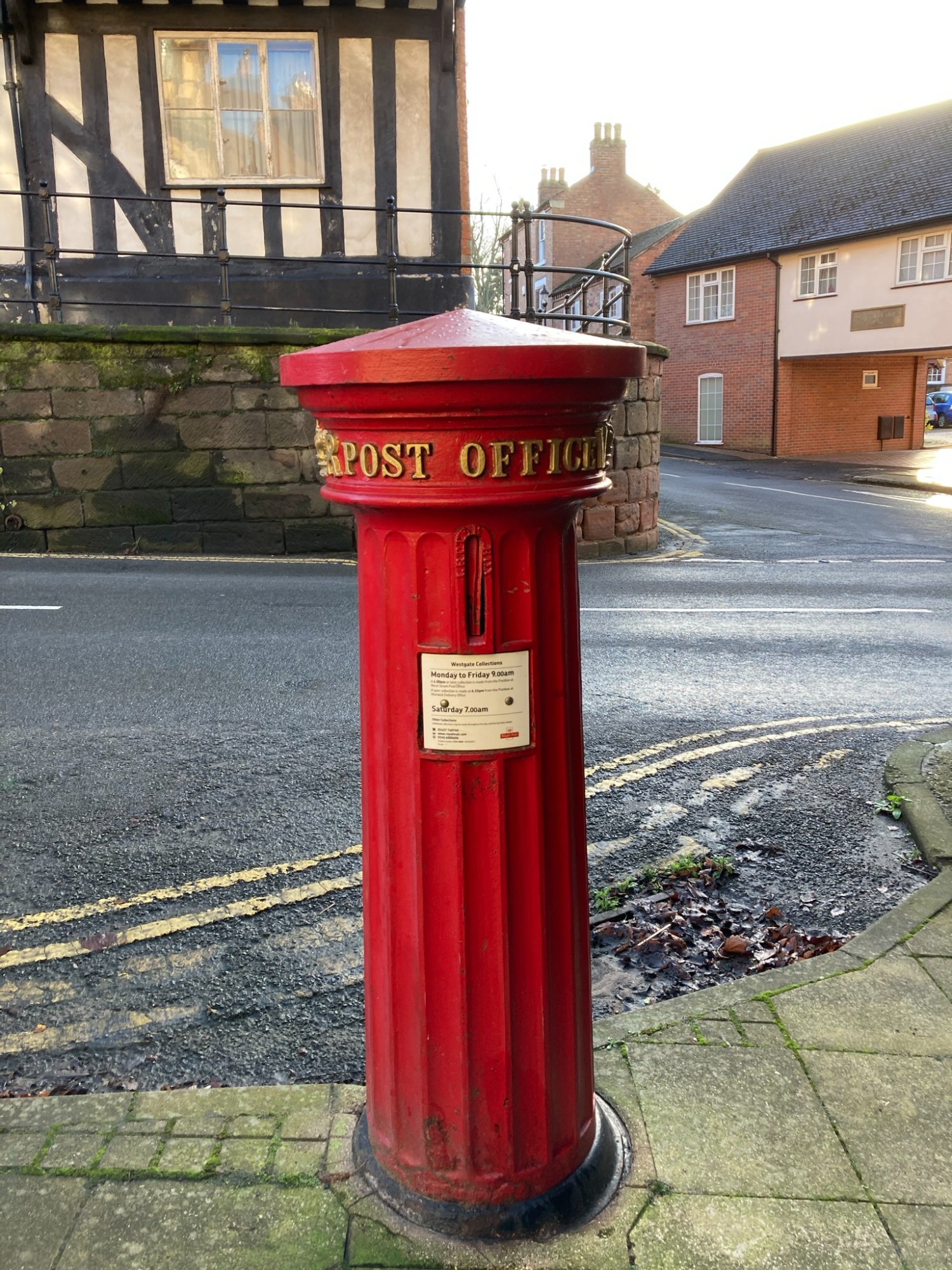 Apply to take a Warwick Independent Schools virtual course
For further information on all our courses and how to apply to study with Warwick Independent Schools virtual, please contact us - admissions@wis-virtual.com.